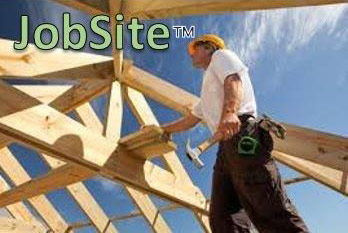 Category: Home > Part Time

Position Name:
Office Coordinator
Posting Date
May 15, 2023 to May 15, 2024
Submitted By:

| | |
| --- | --- |
| Frontier Developements Quinte Inc. | |

Web Address:

Frontier Homes Quinte is seeking a motivated and experienced Office Coordinator. We are a custom home builder that specializes in design and new home construction. We are a small team of trusted and experienced people that provide a truly personal approach to creating and building our clients their dream home. Founded in 2016, we strive to build homes that we would live in.

This is a part-time opportunity with ~20 hours per week (very flexible); competitive hourly wages, benefits and vacation pay. The job is a work-from-home position; however, you do need to be based in the Quinte Area for occasional site visits and client meetings. Drivers' License and transportation required.

We are looking for individuals who:

Are dedicated and motivated with a strong work ethic
Strong attention to detail
Reliable and punctual
Calm and courteous demeanor
Take initiative on projects
Ability to manage stress and work in a fast-paced environment
Work well with team members, suppliers and subcontractors
Thorough understanding of how to use phone and computer applications

Responsibilities:

Answer incoming phone calls and respond to emails in a professional way.
Provide administrative support to our project coordinator, general contractors, and other construction suppliers and partners as needed.
Act as a point of contact for clients, vendors, subcontractors, realtors, and various construction services teams and solicit quotes from them for new jobs.
Facilitate all post-close maintenance requests to ensure proper resolution between existing homeowners and our general contractors, as they arise.
Prepare documents such as: selection templates, sales packages, marketing materials, etc.
Submit building permit applications, new home warranty coverage filings, builders risk insurance updates, and all applicable documentation for each new home build.
Order construction materials and fixtures from suppliers (ex. windows, doors, garage doors, door hardware, plumbing fixtures, lighting, etc.).
Deal with receivables, payables, data entry into Quickbooks Online, and company payroll.
Record timesheets and submit payroll bi-weekly, payroll tax monthly, and WSIB premiums quarterly.
Coordinate appointments, meetings, and selections decisions with clients and suppliers as needed.
Create, maintain and strengthen the organization's overall brand through all media avenues.
Design, build, and maintain our social media presence on Facebook and Instagram.
Travel to job sites occasionally to photograph the construction process for internal records and marketing use.

Requirements/ Qualifications:

Must be legally eligible to work and reside in Bay of Quinte Area.
College diploma in business/office administration/marketing or equivalent is preferred.
1-3 years' experience in similar role
Excellent experience in Google (Gmail, Google Drive, Google Docs/Excel, etc.) and Microsoft Office
Well versed in social media trends, designs and content scheduling and creation
Strong ability to use online programs including but no

Schedule:

~20-hour work week (very flexible, possibility to expand over time)
Monday to Friday
Overtime as/if needed
Weekend availability on occasion

Wages/Salary:

Pay depends on abilities and experience
Benefits package available

Accessibility:

Frontier Homes Quinte is an equal opportunity employer, dedicated to creating a workplace culture that is welcoming, empowers employees, creates a sense of passion and drive within the company, and strives for excellence.

Frontier Homes Quinte is committed to creating an accessible and inclusive organization, providing barrier-free and accessible employment practices in compliance with the Accessibility for Ontarians with Disabilities Act (AODA). Should you require accommodation through any stage of the recruitment process, please make them known when contacted and we will work to accommodate your needs. Disability-related accommodation during the application process is available upon request.

COVID-19 Considerations:

Frontier Homes Quinte follows all COVID-19 site safety plans and requirements including additional steps to protect our team and clients. Strict health and safety measures are in place (screening, hand washing, distancing) at each work site.

How to Apply:

This position is a part-time, work-from-home opportunity. If you are interested in applying for this job, and have the required qualifications, please email your resume to brad@frontierquinte.ca. We thank all those interested in the position; however only those selected for an interview will be contacted.