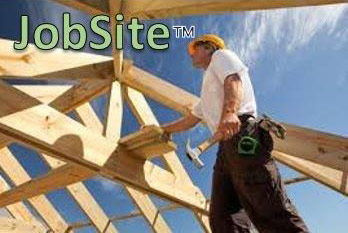 Position Name:
Carpenter
Posting Date

| | |
| --- | --- |
| March 03, 2021 to March 03, 2022 | Last Updated: March 03, 2021 |

Submitted By:

Wooler Homes Carpenter

Wooler Homes is a Tarion warranty registered builder that specializes in building high quality single family detached homes. Our trained staff will work with home owners from the initial consultation through the design process, the build and selections stages right until they turn over the keys to your new Wooler Home. We are a local builder with deep roots in our community and you can expect them to build a top quality home. It's our vision and mission to exceed client expectations every step of the way.

Position Name:
Installer, Windows & Doors
Posting Date

| | |
| --- | --- |
| March 03, 2021 to March 03, 2022 | Last Updated: March 03, 2021 |

Submitted By:

View Tech Window & Door

Belleville, ON

$18 - $19 an hour - Full-time, Permanent

Urgently hiring

Position Name:
Project Manager
Posting Date

| | |
| --- | --- |
| July 27, 2021 to August 06, 2021 | Last Updated: July 27, 2021 |

Submitted By:

Position Title: Project Manager

Employment Term: Temporary Full Time Contract to July 12, 2022

The QHBA is seeking an experienced Project Manager who can manage its one-stop-shop construction skilled trades website project from concept to completion. The successful candidate for this position will have digital, web project management skills and expertise. The Project Manager will be responsible for creating milestone schedules, drafting delivery policies, managing and coordinating steering committee directives, working with a contracted web consultant, focus groups and other stakeholders, data reporting and technical summary reports for management and funders. We are seeking a detail-oriented individual who can ensure that the project is completed on time, and at, or under budget. This is a term contract from July 2021 – July 2022 with an opportunity for continuation if the project remains viable and should additional funding become available. If you are a detail-oriented individual, with project management experience and expertise, and finishing projects on time/within budget gets you excited, then this may be the perfect role for you!