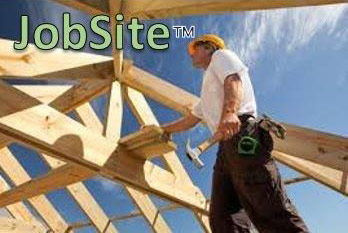 Category: Home > Full Time

Position Name:
2023 Field Service Technician - Belleville BTS / BST
Posting Date
April 26, 2023 to April 26, 2024
Submitted By:
Web Address:

Carry the legacy of Bell. Be a part of the company helping the world connect better. By choosing Bell Technical Solutions, you will be choosing a career and not just a job. By nurturing talent and providing infinite growth opportunities, Bell Technical Solutions continuously aims to bring about an instrumental change in careers, lives and dreams. Join us today to discover the personal touches behind the infinite web of communications services and let us make it right, make it personal and make it better.

Job Overview

Would you like to take on new challenge? We have a career for you! We are seeking dedicated employees, with or without experienced, to fulfill the role of a Field Service Technician to support our ongoing growth and development. The Field Service Technician will be installing and repairing Bell's home phone, internet and Fibe TV. Whether you have a background in telecommunications or not, we train you to become one of the best.

Key Responsibilities

To be the face of Bell and meet the expectations of our valued clients and customers
Install, repair and maintain Bell's most advanced Fiber and Copper Network
Able to work independently and offer assistance if required to fellow technicians
Promote Bell services and products
Troubleshoot telecommunications issues using training, tools and equipment provided
Adhere to Health & Safety Policies

Critical Qualifications

G2 driver's license or higher. With a minimum of 6 months G2 experience or greater
Ability to distinguish colours
Flexible to work 40 hours per week including days, evenings, weekends and holidays
Work in all weather conditions
Able to lift up to 75 lbs and the ability to climb ladders at least 28 ft. high, which supports a max weight of 325lbs

Preferred Qualifications

Education in Electric/Electronics or any other related fields
Strong customer service skills
Having a strong interest in technology
Experience working in a trades position
Experience in sales or customer service

Additional Information

Position type: Union
Job status: Regular Part-Time
Possible work location : Canada : Ontario : Belleville

What's In It For You?

Increased wage for every 1,040 hours work completed
Permanent Residency support for Foreign Employees
Excellent benefits, RRSP with company contribution, competitive compensation
Access to numerous discounts and the purchase of company shares
Internal Career Advancements within Bell Technical Solutions and Bell affiliates
Leaders who support your development through coaching and opportunity management
Work in a dynamic, collaborative and creative team
Development opportunities through training and educational assistance programs

#BTS #Technician

Please apply directly online to be considered for this role. Applications through email will not be accepted.

At Bell Technical Solutions, we do not just accept differences - we celebrate it. We are committed to fostering an inclusive, equitable, and accessible workplace where team members feel valued, respected, and supported, and has the opportunity to reach their full potential. We welcome and encourage applications from people with disabilities.

Accommodations are available on request for candidates taking part in all aspects of the selection process. For a confidential inquiry, contact your recruiter or send us an email at recruitment@belltechsolutions.ca to make arrangements. If you have questions regarding accessible employment at Bell, please email our Employment Equity team at Equite-Equity@bellsolutionstech.ca.