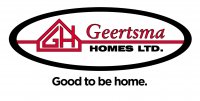 Be Part of Something..
That we build together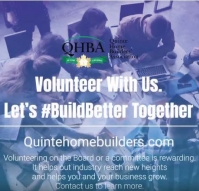 Volunteering is rewarding work. Being part of a team whether it's on the Board or as part of a committee allows you to give back to your industry through your Association. Being involved and using your expertise to get things done helps the industry and your business reach new heights. You forge new business relationships along with meeting some pretty amazing and talented people (and possibly future life-long friends).
Committee volunteer opportunities:
Social & Events Committees
- meet quarterly (sometimes more ahead of a big event),-plan and develop events that are relevant to our Association's mission & vision and engage our members, have so much fun on event day with set up and take down, learn from each other and feel like part of a team that gets things done!
Government Relations
-use industry expertise during quarterly meetings to help further our mission and advocate for members, develop strategies to help foster better municipal relationships, learn about the intricacies of government relations, become the voice for members with municipal Councils and help find solutions to industry issues as they arise.
QHBA Board Opportunities
The QHBA is always looking for members to contribute to the Board. Board nominations take place each fall ahead of the AGM. Members can nominate other members or self nominate, or they can contact the QHBA to have their name considered via the Nominations Committee. All nominated individuals will appear on the Proposed Slate of Directors which gets pre approved by the Board before being submitted to members. All nominations are voted upon at the AGM as per our By-Laws.
The Board controls and manages the direction of the association and makes decisions related to strategy, budget and high level operations. The EO reports to the Board and the Board is collectively responsible for the performance and compensation decisions related to this important role.
The Board meets once per month (on the second Tuesday of each month) and generally breaks for the summer months (July & August). Executive positions have slightly more in terms of time considerations as Executive meetings are held periodically (budget prep, advocacy work or special interest meetings).
Being part of the QHBA Board is a fantastic learning experience and adds immense experience and opportunities related to professional development. It rewards you in personal and professional growth and allows you to have a direct impact on your industry.
Contact us via phone at 613-970-2216 to learn more or email us outlining your experience and what you would like to be involved in at info@quintehomebuilders.com.
Get involved. Be part of something that we build together.