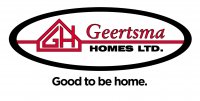 Ontario's New Housing Supply Action Plan
Visionary Plan Removes Barriers to Providing Housing in Ontario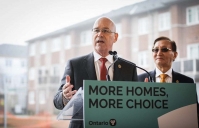 OHBA Applauds Province's Housing Supply Action Plan
Toronto, May 2, 2019 – Home builders, land developers and renovators across the province applaud the Minister of Housing Hon. Steve Clark's Housing Supply Action Plan, released today, and are hopeful the visionary plan will remove barriers to providing more housing for the current and future residents of Ontario.
"A healthy housing system exists when a city or region has the right mix of housing choice and supply. The province's Housing Supply Action Plan lays the groundwork for more homes to be built, which leads to more choice and affordability," said Joe Vaccaro, CEO of the Ontario Home Builders' Association (OHBA).
Over the next 30 years, more than 4 million new homebelievers will call the province of Ontario home. They will need homes, business space and vibrant communities built in the cities and regions across the province.
"The Housing Supply Action Plan announced by the provincial government today is a very comprehensive plan with legislative, regulatory and policy actions for numerous ministries. Here's what's important: this government wants to address barriers, reduce red tape and streamline the approvals process to create more housing choice and supply for homebelievers in Ontario," said Rick Martins, 2018/19 OHBA President, member of Waterloo Region, Brantford and Haldimand Norfolk Home Builders' Associations.