Membership Directory
If you know the name of the business or the member's name, you can refine your search below:
McAdam Window & Door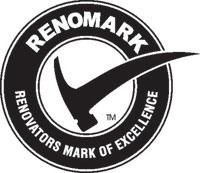 SALES • SERVICE • INSTALLATION THIS IS NOT JUST OUR SLOGAN - IT IS OUR REPUTATION. A reputation that has been built by providing personal service to all of our customers for over 25 years. Stop by and visit our beautiful showroom at 354 Pinnacle Street in Belleville and let us help you with all of your window and door needs.
McAdam Window & Door
Brett Chisholm
354 Pinnacle Street
Belleville , Ontario K8N 3B4
www.mcadamwindows.com
info@mcadamwindows.com
Phone: 613-968-4512
Fax: 613-968-8791
Quality
of
Products
We offer a wide variety of products with several options to suit any project. We have a large selection of colours, design styles, and custom options available.
Quality
of
Service
We have a knowledgeable customer service staff who are always available to answer any questions you may have regarding either the product or installation process.
Quality
of
Installations
We have our own staff of experienced installers who can complete your job from start to finish. Jobs are done in a timely manner and personal care is put into every installation. We take pride in a job well done.