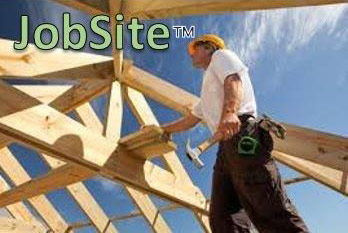 Category: Home > Full Time

Position Name:
Field Manager– Service – Leeds, Kingston, Bellville
Posting Date
April 26, 2023 to April 26, 2024
Submitted By:
Web Address:

roudly Canadian-owned, Enercare is committed to providing the best services, solutions and advice to make customer's homes as comfortable as they can be. With Enercare Advantage, we provide affordable clean air and water solutions for homes and workplaces. We are committed to operating in an environmentally responsible way, including keeping as much waste out of landfills as possible, and giving back to the communities where we live and work. Enercare is about putting people first by listening to our customers, continuous improvement and making our organization a destination for building people's careers.

Come and join one of North America's largest home and commercial services and energy solutions companies! We offer comprehensive benefits, a DC Pension Plan and savings match plan. If you are passionate about joining an organization committed to delivering 5 Star Customer Service, we would love to hear from you.

Enercare has embraced a hybrid work environment for the time being as we try different options and technologies to determine what will work best for the future of our people and our organization. Join us with an open mind on the future of work!

Field Manager– Service – Leeds, Kingston, Bellville
Reports to – General Manager

The Field Manager is responsible for managing a team of field based technicians or installers delivering high quality maintenance/repair/installs of HVAC appliances including Furnaces, Air Conditioning, Boilers, Water Heaters and other energy related products. Within the business, the Field Manager has a specific responsibility for
ensuring the delivery of the financial and operational targets allocated to him/her. The Field Manager may also be required to undertake work for the Area of a project nature. This will focus on issues such as cost control and process development. This position may require you to work from your own home and/or a local office and to travel locally within a specific geographic area on a daily basis to meet with staff.

Accountabilities:

Manage a team of field based Installers or Technicians, ensuring that the standards/targets set for excellence, customer satisfaction, productivity and cost control of labour, contractors, and other resources used by the team are met. This will require the production of a personal action plans.
Ensure his/her team generates appropriate levels of sales leads and contract sales to contribute to the growth and profitability of Enercare Home Services.
Forecast and meet manpower requirements in line with the planning process and, with the Call Centre, to ensure an effective manpower/workload match and that productivity target/quality standards are met.
Ensure that day to day operational problems which impact on service delivery are identified and resolved through working with the Service Centers, Field Support, Supply Chain, Fleet Services, other specialist support services, contractors and suppliers.
Ensure that the field staff submits invoices and payments for work performed to maximize cash flow.
Compile shifts including out of hours working, to ensure that customer and business requirements are met.
As a member of the General Manager's team the Field Manager helps to develop the business within the Region and contributes to the profitability of Enercare Home Services.
Undertakes and ensures quality control is carried out so that all work complies with current codes, gas safety regulations and standards.
Use information gained through day to day supervision and quality control to improve business processes.
Ensure competency and performance appraisals are undertaken personally, so that training needs are identified and met.
Develop and maintain excellent customer relations and resolve customer complaints, including negotiation/settlement of compensation and insurance within laid down parameters, so as to improve the image of Enercare Home Services. Takes action to identify and address the cause for complaint so that repetition is minimized.
Identify potential or possible ways in which working practices can be improved and new methods introduced so that Enercare Home Services can maximize its profitability.
Foster a service and sales culture
Foster a safety culture

Qualifications:

Post-secondary education or equivalent
Demonstrated commitment to excellent customer service
Sales leadership
Excellent knowledge of the company policies and procedures
Sound base of technical and computer skill knowledge
Excellent communication skills
Excellent organizational skills
Exceptional analytical skills
Capable of working under pressure. Meeting deadlines, productivity and financial targets
Ability to motivate and focus staff to meet or exceed district targets
Excellent knowledge of HVAC industry
Valid driver's license

Enercare is an equal opportunity employer. We are committed to equal employment opportunity regardless of race, colour, ancestry, national origin, religion, sex, age, sexual orientation, gender identity, citizenship, marital status, disability, pregnancy, military status, protected veteran status or other characteristics protected by applicable law. Enercare's recruitment process includes accommodation for applicants with disabilities in accordance with applicable provincial accessibility laws and regulations. All accommodations will take into account the applicant's accessibility needs due to disability and are available upon request.