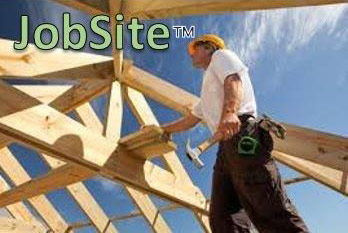 Category: Home > Full Time

Position Name:
Administrative Assistant - Office
Posting Date

| | |
| --- | --- |
| February 09, 2021 to March 03, 2021 | Last Updated: February 10, 2021 |

Submitted By:

Trenton Paving Co Ltd

Location
Belleville, ON

Salary
$18.00 to $20.00HOUR hourly for 40 to 50 hours per week

Terms of employment
Term or contract (ending: 2022-06-30)
Full time

Start date
2021-03-01

Benefits
Medical Benefits, Dental Benefits

Vacancies
1 vacancy

Position Name:
Carpenters - Sterling Carpentry
Posting Date

| | |
| --- | --- |
| February 26, 2021 to March 04, 2021 | Last Updated: February 26, 2021 |

Submitted By:

Stirling Carpentry is expanding, and we need all hands on deck!

At Stirling Carpentry, we are more than just wood-working. We pride ourselves on creating stunning custom decks and luxurious outdoor living spaces (the stuff you see on TV!) We have a safe, honest and positive work environment and we set the bar high for everything we do. We are looking to add versatile carpenters to our outstanding team. If you have a positive attitude, are self-motivating, have an eye for detail and love working outside (because that's all we do!) then we want to hear from you!

Wage to start between $20-$40/hour, depending on level of experience and skill set.